Cascade
Residence
---
Builder
Nathan Verri Pty Ltd.
Designer
Nathan Verri Pty Ltd.
Photographer
Brad Newton
Location
Port Douglas QLD
Major Features
Recycled Feature Timber Post & Beams
Hand-Pitched Roof Structure
Polished Concrete Flooring
Raw Render
Bespoke Cabinetry
Stone Cladding
---
With a stunning golf course backdrop overlooking the 18th green to the east, Cascade residence has been designed to take full advantage of this stunning aspect along with the lifestyle of tropical Far North Queensland.
Inspired by the shape of a Japanese Shinto Gate, the overall appearance of this home has the flavours of both modern Asia and traditional Japanese architecture.
For a comprehensive summary of features scroll to the scroll to the bottom of the image collection.
---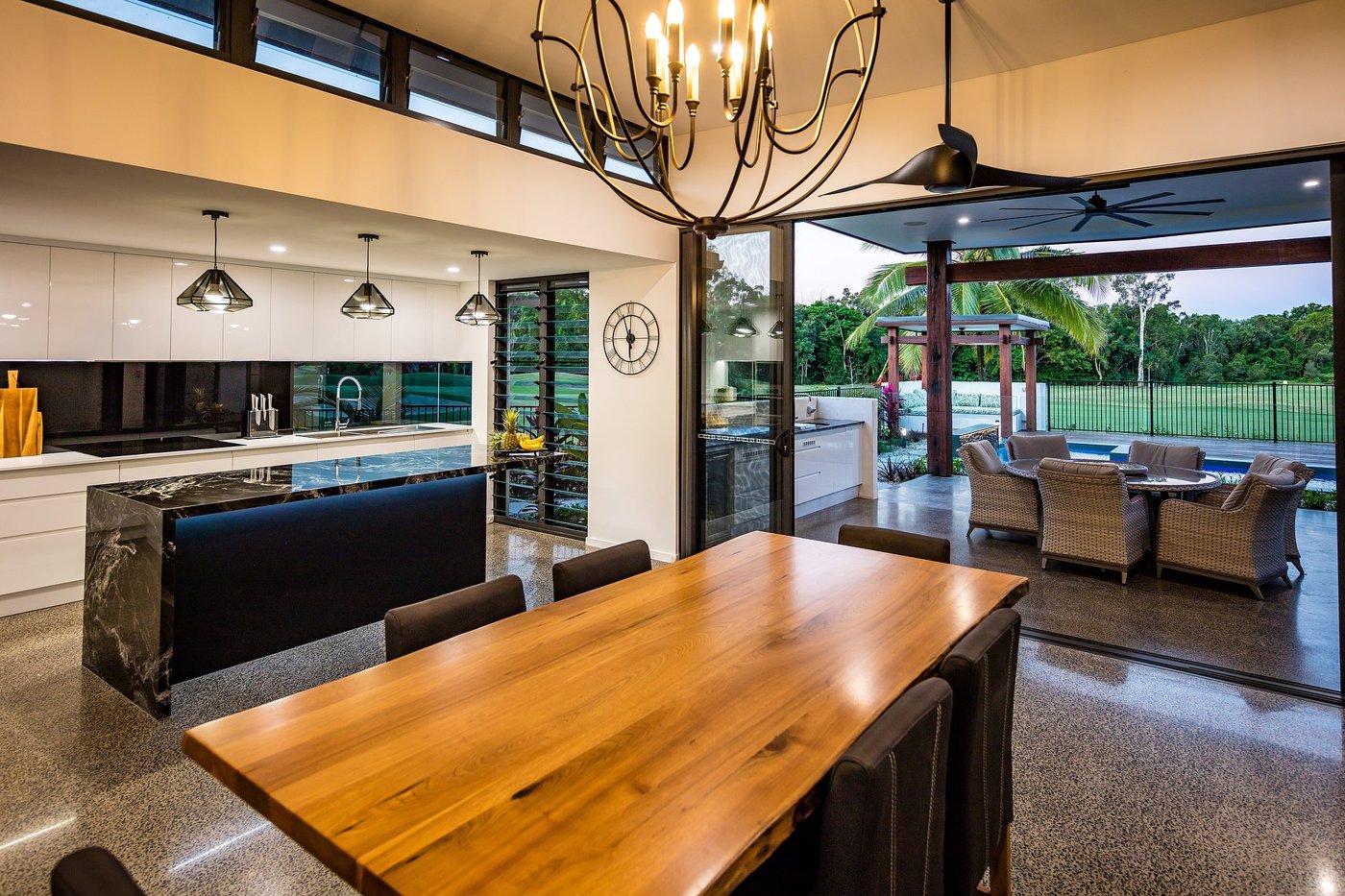 Inside the home boasts nothing but high-end, custom-made finishes. Raw renders, rustic timbers with stone cladding features both internally and externally, seamlessly tie both the modern and traditional Asian elements together.
Exceptional landscaping beautifully frames the large swimming pool and tropical entertainment area. Every room within the home including bedrooms, bathrooms and living areas take full advantage of the luscious backdrop, swimming pool and golf course views.
Designed for the tropics, this home certainly 'cascades' refinement, beauty and charm.